Media Mirror Multimedia Backup Duplicator | SD to HDD backup | USB, CF, M.2 backup | Disc Backup
Media Mirror
Media Mirror Plus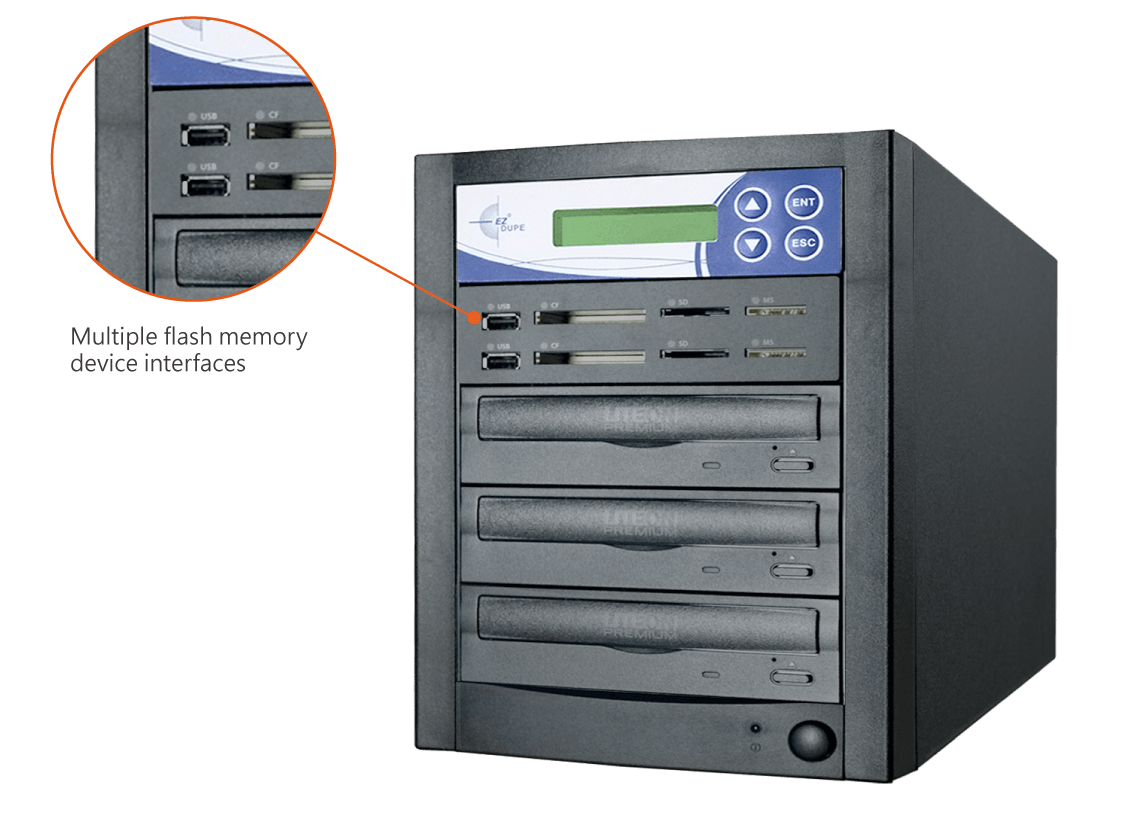 Cross-interface design
The Media Mirror/Media Mirror Plus duplicator isn't any ordinary CD/DVD duplicator.
The cross-interface duplicator design combines USB, SD, MS, and CF flash memory interfaces with optical disc interface. Not only can optical discs be copied from other optical discs, but also from flash memory devices with a few simple steps.
Exclusive for Flash Storage Device- Data Appending
What is Data Appending?
When copying between flash storage devices, most duplicators will overwrite the original data with the data being copied. When Media Mirror Plus copies between Flash storage devices, the target device's original data will be stored in its original location without being deleted, and the new copied data will be stored in a newly added file folder.